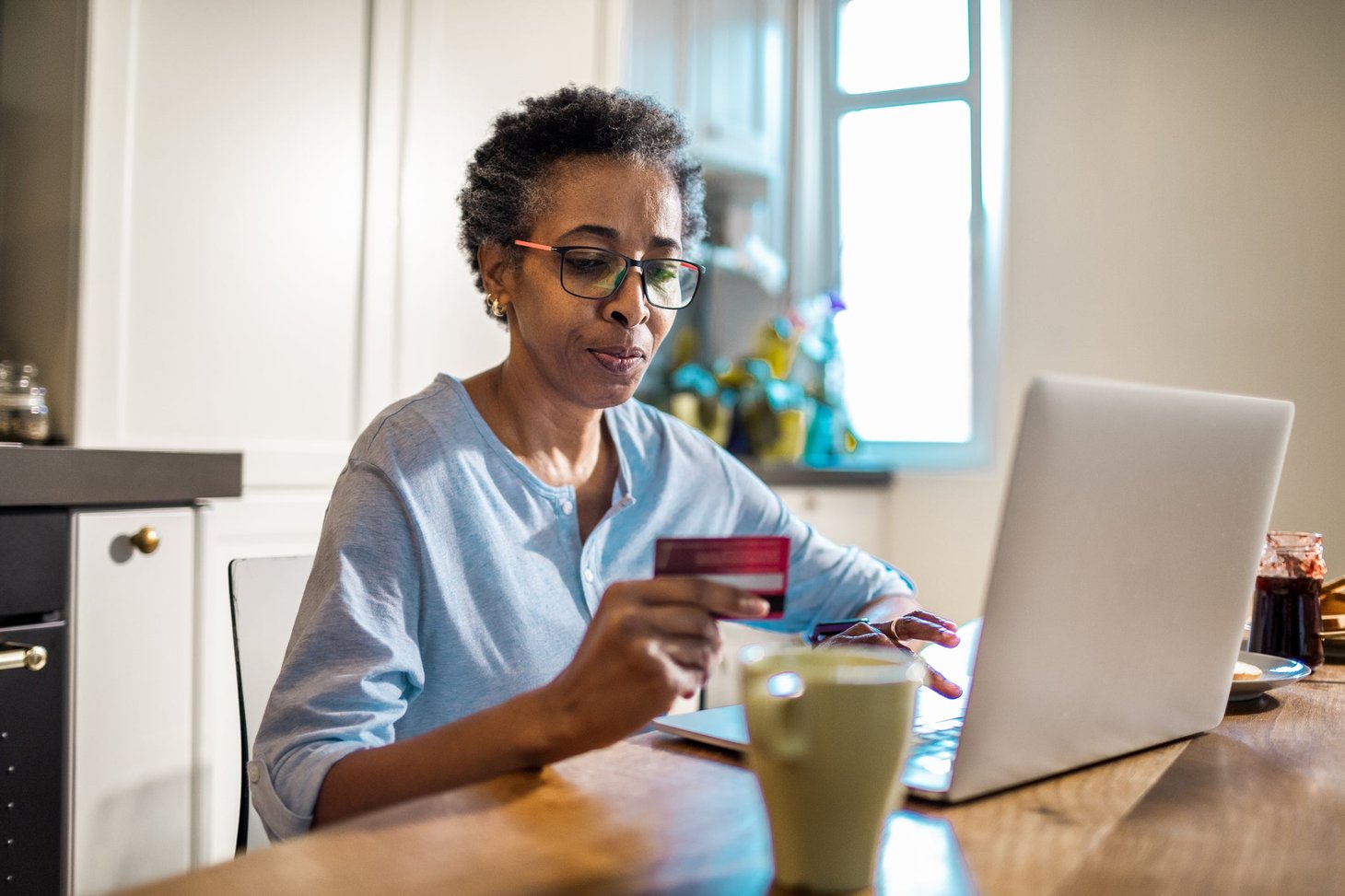 Is an installment plan offered by your credit card company a good move for your wallet?
---
Key points
Many credit card issuers offer installment plans or payment plans to give consumers more time to pay off expensive purchases.
While these payment plans offer convenience and can make paying off debt more manageable, they come with fees.
---
Many of us use credit cards to pay for everyday expenses. But you'll be charged interest if you don't pay off your entire credit card balance. Some credit card issuers now offer installment plans to help consumers pay off their debt in a more manageable way. Is it a good idea to use these payment plans? Find out what you need to know so you can decide.
What to expect with credit card installment plans
If you have to make an expensive purchase and know that it'll be challenging to pay off your debt as soon as your credit card bill arrives, you may be tempted to utilize a credit card installment plan to break up the debt into more manageable monthly payments.
When you set up a payment plan, you'll agree to paying off a transaction within a set timeline, and your card issuer will break the total debt into equal monthly payments. Usually, several payment timelines are made available for you to choose from — such as three, six, or 12 months. Your card issuer may require transactions to meet a set dollar amount to qualify.
Payment plans can make it more manageable to pay off expensive purchases. But it's essential to be aware of fees. Most issuers build fees into the monthly payment amounts instead of charging interest. You'll be paying extra money for this convenience. Your card issuer will outline these fees in advance.
Do this before agreeing to a credit card payment plan
Before agreeing to a payment plan that your card issuer offers, calculate the total fees you will pay. Does it make sense to pay extra to buy yourself more time to pay off the purchase? If you can afford to pay off the debt in full without a payment plan, that's the best move.
If this isn't something you can comfortably do, it's worthwhile to consider whether committing to a payment plan or paying regular credit card interest is best for your wallet. Do the math to see which is the least expensive option. Don't forget to review your budget. You want to ensure you're being realistic about what you can afford to pay each month.
If you decide to use payment plans offered through your card issuer, it's crucial to stay on top of your payments. Otherwise, you may have to pay extra fees, or you may have to forgo the payment plan and pay interest. Paying your bills on time each month is good for your credit.
Here's another financing option to explore
Instead of using these payment plans and paying extra fees, you may want to consider another way to finance an upcoming expense. Getting a 0% APR credit card is one option to explore. Throughout the card's promotional period, no interest will be charged.
You can avoid credit card interest charges if you pay the debt off before the promotional period ends. Many of the best 0% APR credit cards offer no interest on purchases for 15 months or more. This solution makes for an affordable way to pay off your debt.
Use caution when paying with credit cards
Don't forget to keep your personal finance goals in mind when using credit cards. Credit cards are convenient, but payment plan fees and interest charges can add up quickly. Don't risk falling into credit card debt because that could negatively impact your credit and life.
Top credit card wipes out interest until 2024
If you have credit card debt, transferring it to this top balance transfer card secures you a 0% intro APR for up to 21 months! Plus, you'll pay no annual fee. Those are just a few reasons why our experts rate this card as a top pick to help get control of your debt. Read our full review for free and apply in just 2 minutes.
— to news.google.com