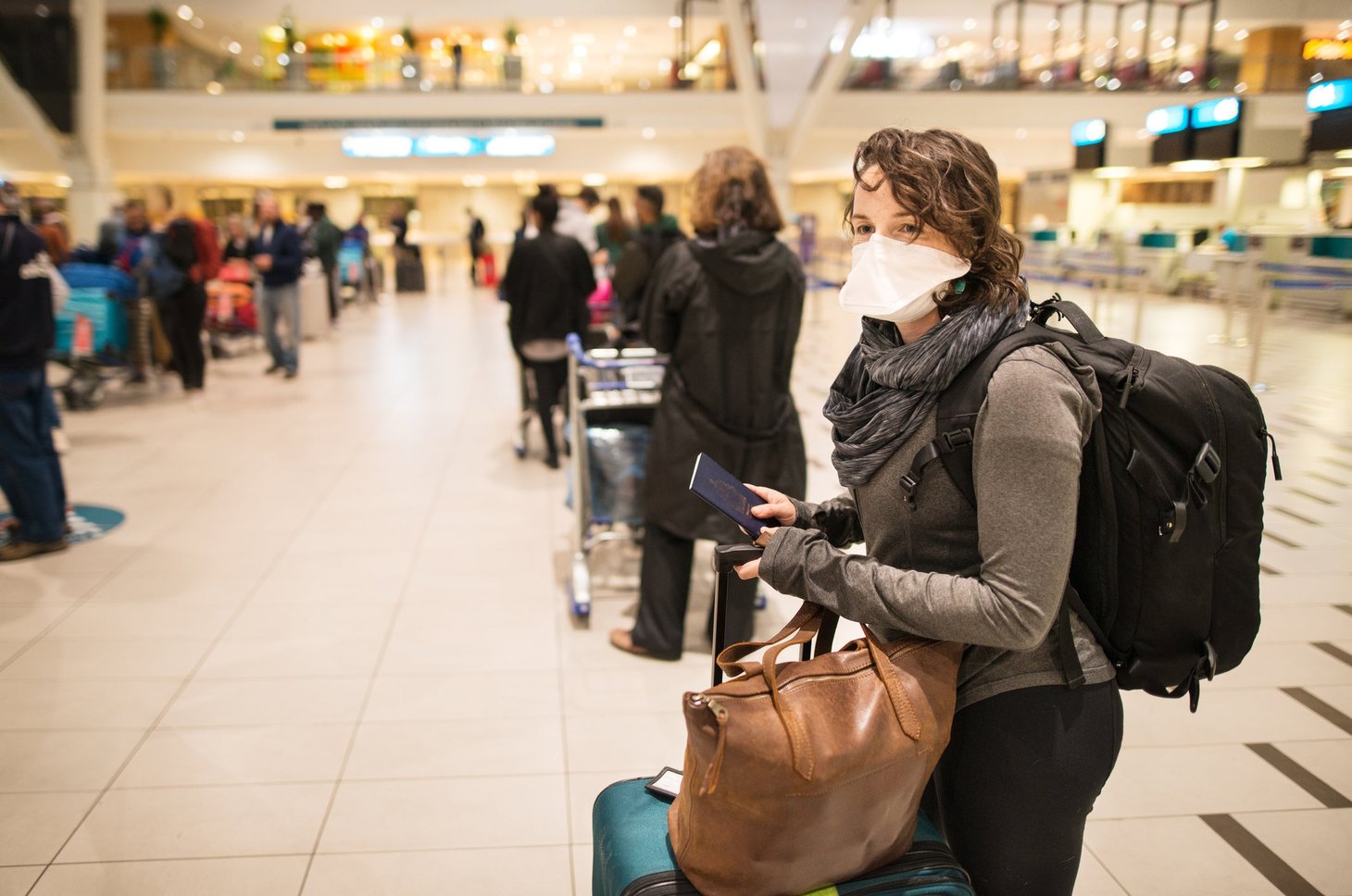 Your credit card's travel insurance could cover you when an airline doesn't.
---
Key points
Credit card insurance could help travelers get reimbursement for flight delays and cancellations, like the recent issues suffered by Southwest.
Protections that may apply include trip delay reimbursement, trip cancellation/interruption insurance, and baggage insurance.
For flight issues, request reimbursement with the airline first, and then file a credit card insurance claim.
---
Southwest Airlines had a high-profile meltdown over the holiday season. In just one week, it had to cancel over 15,000 flights. Many travelers found themselves stranded for days and stuck with hefty extra bills for things like hotels, meals, and alternative transportation as they tried to reach their destinations.
The airline has said that it will honor reasonable reimbursement requests for those types of expenses. It's also giving 25,000 Rapid Rewards points to customers affected by travel disruptions. Hopefully, everyone who was affected will get reimbursed without issue. But let's be honest: Sometimes getting money from a travel provider is like pulling teeth. There can be delays and arguments about what constitutes a "reasonable" expense.
Lots of credit cards advertise that they offer complimentary travel insurance. You might be wondering if that will help you in this situation, especially if you were one of those affected Southwest travelers. Fortunately, if your credit card has travel protections, you could get your money back that way.
How credit card insurance protects you from flight issues
There are a few credit card travel protections that can apply for flight issues. They are:
Trip delay reimbursement: Provides reimbursement for reasonable expenses you incur when your trip is delayed, up to a maximum amount. To qualify, the delay typically needs to be at least 12 hours or require an overnight stay.
Trip cancellation and interruption insurance: Provides reimbursement for eligible travel expenses if your trip is canceled or cut short, up to a maximum amount.
Baggage insurance: Provides reimbursement for baggage issues, up to a maximum amount. Depending on the policy, this may cover delayed, damaged, and/or lost luggage.
The exact protections depend on the credit card. Some credit cards offer all three of these protections. Others offer fewer, or none at all. Terms and coverage limits also depend on the card and its policy. For example, some cards offer up to $500 in trip delay reimbursement, whereas others offer $300.
You can learn all about the protections a card offers in its guide to benefits. Or, if you're looking for a new credit card and want one with certain travel protections, you can find this information on a card's web page.
Although rules vary from card to card, there are some that apply with most credit cards:
You must pay for travel with the credit card for its travel insurance to apply. For example, if your credit card offers trip delay insurance and lost luggage insurance, you'd need to pay for airfare with that card to get those benefits.
Coverage is normally secondary, meaning it applies to excess expenses once all other reimbursement has been exhausted. Let's say you have $1,000 in reasonable expenses, but Southwest only reimburses you for $700. If you also have coverage through your credit card, it would reimburse you for the remaining $300.
You need documentation to file a claim. Make sure to save all your receipts and records of the travel issue you've experienced.
How to use credit card travel protections
If you had extra expenses because of Southwest flight issues, or you want to be prepared for the next airline meltdown, here's what to do.
Request reimbursement from the carrier first
For Southwest, you can get all the information you need for this on its disrupted holiday travel page. If you have any other travel insurance, you'll also need to file a claim with that company.
You might want to wait for a response before filing a credit card insurance claim. Just keep in mind that you must file within a certain time period of the incident, often 60 days. If the carrier is slow to respond or isn't willing to reimburse you, make sure to file your credit card insurance claim in time.
Next, file a claim with your credit card's benefits administrator
You can find out how to file a claim in your card's guide to benefits or by calling the number on the back of your card. Most card issuers let you file online or by phone.
You'll need to submit your supporting documents during the claim process. If you have an eligible claim, then you'll receive reimbursement.
Southwest's holiday flight issues are a perfect example of why it's always good to have travel insurance. Many people don't want to pay extra every trip for an insurance policy, so credit card insurance is a smart way to get coverage at no additional cost. If you don't have a card with these protections, look into travel credit cards that can protect you on every trip.
Top credit card wipes out interest until 2024
If you have credit card debt, transferring it to this top balance transfer card secures you a 0% intro APR for up to 21 months! Plus, you'll pay no annual fee. Those are just a few reasons why our experts rate this card as a top pick to help get control of your debt. Read our full review for free and apply in just 2 minutes.
— to news.google.com